Treasure Hunts in Rome
Indoor events & outdoor challenges in Rome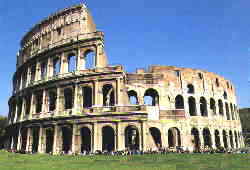 Rome earns its title 'The Eternal City'. Sprawling far beyond its original seven hills, it is a living museum, with ancient sights jostling alongside modern city life. And, of course, the city's many restaurants are a mecca of Italian food.
X Marks The Spot offers an exciting range of treasure hunts in and around Rome - or indoors - for work colleagues, friends and family - whether team building, partying, fund raising or sightseeing.
Ready made or Bespoke, Self-run or Fully facilitated, for 2 people to 200 - explore our product range to find the treasure hunt in Rome that best suits your group, occasion, needs and budget.