Company Policy, Terms & Conditions
Find a Treasure Hunt in the UK
Find a Treasure Hunt in Europe
Find a Treasure Hunt for any occasion
Testimonials

"The team got a lot out of it and it hit the right note in terms of fun, with a more serious background in terms of how we act as a team"
'; $testimonial[$i++] = '

"The aim of our Copenhagen Treasure Hunt was to build teamwork amongst individuals across the globe who work together, but only usually communicate by conference call and e-mail. We're a competitive bunch. Planning, leadership, problem-solving and decision making skills were put to the test with an interesting mix of questions, locations and puzzles! Good fun was had by all"
'; $testimonial[$i++] = '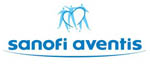 "Despite heavy heads from the night before, the fresh air perked us all up! The treasure hunt content was meaningful and appropriate and we managed to facilitate without any problems. Thank you. We had a great day and I would recommend it for other teamwork sessions."
'; $testimonial[$i++] = '

"This was a unique way for our team to experience the importance of thinking outside the box and adapting quickly to changing situations. The teams quickly understood how essential it is for us to pull together and collaborate to be successful"
'; $testimonial[$i++] = '
"When my staff put the photos from the treasure hunt on the office noticeboard, it confirmed the day had been a success"
A Clarke, RAQ SYSTEMS LTD
'; $testimonial[$i++] = '
"The treasure hunt was a great idea for the hen do"
K McArthur, Cambridge
'; $testimonial[$i++] = '

"Were in the middle of a far-reaching programme of change so we wanted something creative and challenging to help encourage teamwork and leadership. The Berlin treasure hunt provided just what we were looking for"
'; $testimonial[$i++] = '

"Excellent! The Vienna treasure hunt was the perfect solution to our team building requirements. We had clear goals and X Marks The Spot consulted us on every detail from the concept through to all the arrangements on the day"
'; $testimonial[$i++] = '

"We chose the Natural History Museum Treasure Hunt as our annual team building event as it sounded like a challenge, fun and educational – it was this and a lot more. By far, it was the best team building event I have ever participated in."
'; //$r1 = rand(0,count($testimonial)-1); // show one of the first 9 testimonials at random $r1 = rand(0,8); //echo $r1; echo $testimonial[$r1]; echo '
Terms & Conditions for www.xmarksthespot.co.uk
Copyright
All rights, including copyright, in the content of these X Marks The Spot web pages are owned or controlled for these purposes by X Marks The Spot Limited (hereinafter referred to as XMTS).

In accessing XMTS' web pages, you agree that you may only download the content for your own personal non-commercial use.

You are not permitted to copy, broadcast, download, store (in any medium), transmit, show or play in public, adapt or change in any way the content of these XMTS web pages for any other purpose whatsoever without the prior written permission of XMTS.
Terms & Conditions for access to, and use of, this web site
Access to and use of this site is provided by XMTS subject to the following Terms and Conditions.

Use of this site constitutes your acceptance of these terms and conditions which take effect on the date which you first use the site.

XMTS reserves the right to change these terms and conditions at any time by posting changes online.

You are responsible for reviewing regularly information posted online to obtain timely notice of such changes.

Your continued use of this site after changes are posted constitutes your acceptance of this agreement as modified by the posted changes.

Material may not be copied, reproduced, republished, downloaded, posted, broadcast or transmitted in any way except for your own personal non-commercial home use. Any other use requires the prior written permission of XMTS.

You agree not to adapt, alter or create a derivative work from any of the material contained in this site or use it for any other purpose other than for your personal non-commercial use.

You agree to use this site only for lawful purposes, and in a manner which does not infringe the rights of, or restrict or inhibit the use and enjoyment of this site by any third party.
Such restriction or inhibition includes, without limitation, conduct which is unlawful, or which may harass or cause distress or inconvenience to any person and the transmission of obscene or offensive content or disruption of normal flow of dialogue within this site.

This site and the information, names, images, pictures, logos and icons regarding or relating to XMTS, its products and services (or to third party products and services), is provided "AS IS" and on an "IS AVAILABLE" basis without any representation or endorsement made and without warranty of any kind whether express or implied, including but not limited to the implied warranties of satisfactory quality, fitness for a particular purpose, non-infringement, compatibility, security and accuracy.

In no event will XMTS be liable for any damages including, without limitation, indirect or consequential damages, or any damages whatsoever arising from use or loss of use, data, or profits, whether in action of contract, negligence or other tortious action, arising out of or in connection with the use of the site.

If there is any conflict between these Terms and Conditions and rules and/or specific terms of use appearing on this site relating to specific material then the latter shall prevail.

XMTS does not warrant that the functions contained in the material contained in this site will be uninterrupted or error free, that defects will be corrected, or that this site or the server that makes it available are free of viruses or bugs or represents the full functionality, accuracy, reliability of the materials.
The names, images and logos identifying XMTS or third parties and their products and services are proprietary marks of XMTS and/or third parties.
Nothing contained herein shall be construed as conferring by implication, estoppel or otherwise any licence or right under any trade mark or patent of XMTS or any other third party.

If any of these Terms and Conditions should be determined to be illegal, invalid or otherwise unenforceable by reason of the laws of any state or country in which these Terms and Conditions are intended to be effective, then to the extent and within the jurisdiction which that Term or Condition is illegal, invalid or unenforceable, it shall be severed and deleted from this clause and the remaining terms and conditions shall survive, remain in full force and effect and continue to be binding and enforceable.
These Terms and Conditions shall be governed by and construed in accordance with the laws of England and Wales. Disputes arising here from shall be exclusively subject to the jurisdiction of the courts of England and Wales.
If these Terms and Conditions are not accepted in full, the use of this site must be terminated immediately.
CityExplorer®
Mystery Tour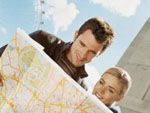 Off-the-shelf, self-guided city sightseeing with a twist for up to 5 people to enjoy together
ReadyCityGo® Challenge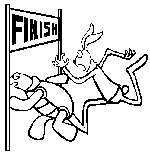 Off-the-shelf, self-run treasure hunt challenge for 2 or more teams in 40 UK & European cities
OutSmart®
Interactive Hunt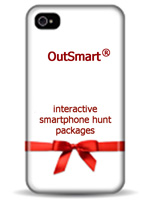 Unique high-tech treasure hunt packages for corporate team building and fun outside work. Exclusive to X Marks The Spot.
MadeToMeasure® Treasure Hunts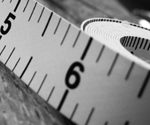 Customised, self-run or fully-managed treasure hunts. Designed for any occasion, any number of people in any location. On paper, on smartphone, on tablet and online.