Treasure Hunts in Copenhagen
Indoor events & outdoor challenges in Copenhagen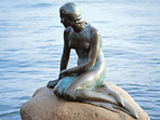 Although Copenhagen cannot match the magnificence of Paris or Vienna, nor the sights and museums of London or Rome, its appeal lies in its small scale and relaxing atmosphere.
X Marks The Spot offers an exciting range of treasure hunts in and around Copenhagen - or indoors - for work colleagues, friends and family - whether team building, partying, fund raising or sightseeing.
Ready made or Bespoke, Self-run or Fully facilitated, for 2 people to 200 - explore our product range to find the treasure hunt in Copenhagen that best suits your group, occasion, needs and budget.


Enquire about a Hunt
Testimonials

"This was a unique way for our team to experience the importance of thinking outside the box and adapting quickly to changing situations. The teams quickly understood how essential it is for us to pull together and collaborate to be successful"
Other locations
X Marks The Spot can devise a treasure hunt anywhere you choose.
Rural or Urban, Inside or Out -
the choice is entirely yours.