Find a Treasure Hunt for any occasion
Fun Things to Do for Special Occasions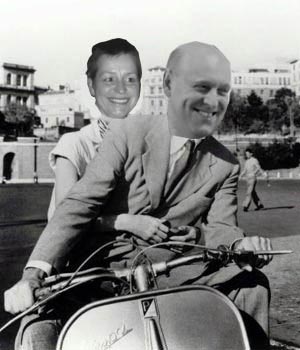 "Thank you for the brilliant surprise of a Rome treasure hunt for our anniversary. What a special way to see and appreciate such a wonderful city. We loved the Roman Holiday photo with our heads superimposed and a clue involving Scrabble was so us!"

L Fryman, Buckinghamshire

More testimonials
Give a Treasure Hunt as an Anniversary gift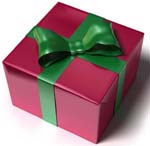 A fun and unusual present for anyone who enjoys city breaks, puzzles and exploring outdoors. Great for sharing and gives the couple six months to decide where to go.
Ideas & Activities for parties in Oxford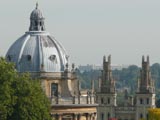 Celebrate with friends and family on a fun Treasure Hunt around Oxford
Or try the Oxford Mystery Tour if there's just a few of you.
Treasure Hunts for Anniversaries & Celebrations
Got something to celebrate?
Whether you're having a wedding anniversary, just passed your driving test, landed the job you were after or got those exams, it's always nice to mark a special occasion.
For many that means a night out, for others a celebratory trip away and for some a surprise party. X Marks The Spot™ provide fun treasure hunts whatever your celebration.

Get away for your wedding anniversary
If you like days out or weekend breaks and enjoy puzzles and exploring new places then CityExplorer® Mystery Tours could be for you.
Each tour takes you on a self-guided sightseeing mystery by solving clues as you go. With 8 great locations in the UK and another 8 across Europe you're sure to find somewhere to enjoy your special day.
Suitable for just the two of you or any size of group up to five people. Find out about CityExplorer® Mystery Tours.

Ready made treasure hunt activities for groups of four or more
If you'd like a day out with a little bit of friendly rivalry thrown in for extra spice then the ReadyCityGo® Challenge could be for you. Split into two or more teams and race against each other and the clock to crack the clues to unlock the code.
Available in 40 locations across the UK and Europe. Find out more about the ReadyCityGo® Challenge.

Wedding Anniversary Parties
If you're having an anniversary party and are looking for an original and decidedly different activity to entertain your guests then a MadeToMeasure® treasure hunt could be for you.
This one-off event is written especially for the couple whose anniversary it is, perhaps accompanied by photos of them through the years and clues relating to their life and interests. If you keep it quiet from the couple it's a fantastic surprise to really get the party started.
What's more the treasure hunt can take place anywhere you choose - so it can easily end up where the evening party is taking place and be of any duration or length to suit those taking part and to fit with their timings and any other plans.
You can even opt to get just the clues and run the treasure hunt yourself or fully enjoy the anniversary fun by leaving everything in the capable hands of X Marks The Spot.
Read about MadeToMeasure® treasure hunts for anniversaries or fill in the enquiry form on this page. Who knows, even the treasure could be silver, ruby, gold or diamond?!

Bespoke treasure hunts for other parties and celebrations
MadeToMeasure® treasure hunts can be written for any group, occasion and location. These unique treasure hunts:
Take place anywhere you choose.
Can be on foot or any mode of transport.
Can be themed or personalised as you wish.
Are written for the abilities and interests of your group.
Involve everyone taking part.
Can be integrated into your timetable and other plans such as a picnic, lunch, dinner, buffet, sit-down meal or party.
Can be run by you (we provide simple instructions) or you can leave it to X Marks The Spot to take care of everything from start to finish.
Read about MadeToMeasure® treasure hunts or fill in the enquiry form on this page.

Say Congratulations with a treasure hunt
Instead of running a treasure hunt on the actual anniversary or occasion, an alternative is to give one as a gift.
This way, the couple whose anniversary it is or those who are celebrating can choose when and where to have the treasure hunt and who to invite. This gives them the opportunity to wait for better weather or combine the treasure hunt with something else they might be planning. Gift vouchers from £10 upwards can be bought on this website.