Choice & Flexibility.
Treasure Hunt Specialists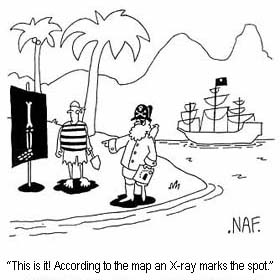 Organising a team building event, planning a private party, raising funds for charity or need something unique for a special occasion?
Looking for choice, flexibility, quality, service, innovation and fun? X Marks The Spot.
Whether it's indoor or outdoor, for 2 people or 2000, our unique twist on the much-loved treasure hunt will get your friends, family or business colleagues moving, talking, thinking, working together, sharing, learning, exploring and having fun.

Choose one of our award-winning 'ready-made' treasure hunts or commission a treasure hunt indoors or out to fit your occasion, location, schedule and budget.
Quality & Service.
Free advice & quotations
Not all treasure hunts are the same and not all treasure hunt companies are the same.
That's not the only advice we'll give you for free!
X Marks The Spot has been devising and running treasure hunts for over 20 years.
Our experience, insight, destination knowledge and creativity are embedded in our products, reflected in our service, appreciated by our customers and envied by our competitors.
If you'd like to discuss your ideas or requirements with us we'd be happy to do so. Without obligation. For free.



Call us on +44 7801 693001
or enquire online.


Our customers say it all
Our customer feedback keeps us on our toes and influences our ongoing programme of product development.
We could tell you about our regular repeat business and happy customers, but we prefer them to do the talking.
After all, we're only as good as our last event.
Innovation & Fun.
Treasure hunts go interactive!
Play against other teams and react to their moves in real-time - just like a proper game!
Live scoreboard, video and digital cameras, internet, maps, GPS and our renowned missions all in the palm of your hand! Guaranteed friendly rivalry, creativity and fun.
Available on iPhone, iPad and Android smartphones and tablets. Multiple devices allowed per team. Option to use your own devices and save.
Can be run with or without a facilitator present.
Choice of ready made and tailor made games.
Watch this one-minute video of one of our mind-blowing hi-tech treasure hunts in action.